Recently, I went to Johor Bahru (JB) again for pre-Lunar New Year shopping, eating, and grooming.
For non-Singaporeans/Malaysians, many Singaporeans go to JB for day or weekend trips because of the exchange rate.
Before we went, my friends did some research and found a place that's well-reviewed online called Lavender Bistro. Here's how my trip went.
Prices (pre-GST and service charge) will be indicated!
Cozy interior design
The bistro is on the second floor of the building. We went up the stairs and were seated immediately. The staff was really attentive.
Food VS Menu
So here's how the food measured up against the menu.
To check the price of each item against SGD, divide each price by three. For USD, divide the price by four. The actual conversion at the moment is 1 USD = 3.89 MYR.
First up, we had the baked New Zealand mussels.
The service at Lavender Bistro was top notch. We did not need to ask for additional plates!
Baked New Zealand Mussels: MYR26.42
Soul-warming soups!
The soups were great. I don't usually have soups, but this was really worth it. If you love truffles and mushroom soups, the bisque is for you.
If there were one thing my friends and I raved about, it would be the baguette they served with the soup. It's soft in the middle, crispy outside, and absolutely fragrant.
Chicken Chowder: MYR12.26
Truffle Mushroom Bisque: MYR15
Main courses: Plates of pasta
The pasta was the main attraction. Overall, the pasta tasted well-made. This was especially obvious with the pappardelle. The seafood tasted fresh.
I had the squid ink pasta. If you're looking for a serious mouthful of black squid ink, you might be disappointed – it's just black colored pasta in what tastes like vongole broth.
For me, I'm fine with either, but would have definitely liked to eat squid ink!
Squid Ink Seafood Linguine: MYR33.96
Spicy Aglio Olio Water Scampi: MYR46.23
The seafood spaghetti is seafood marinara (tomato-based pasta).
Seafood Spaghetti: MYR29.25
The duck pasta was a great dish. It tasted sophisticated, like something you could get at a French cafe. For SGD11 or USD8, it's a real steal!
Pappardelle with Duck Stroganoff: MYR33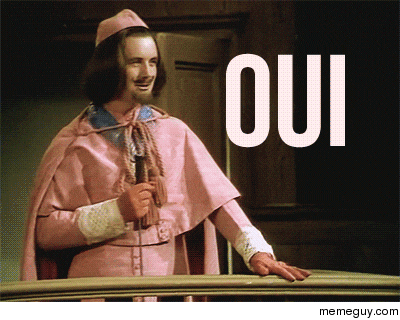 During my meal, I also indulged in two different drinks.
These two drinks cost about SGD10 in total. In Singapore, you wouldn't even get a wine at that price!
Cafe Mocha: MYR10.38
White wine: MYR17.92
Ending it off with sweets
The best thing is that the bakery is just downstairs. You can get some breads or sweets from the floor below and enjoy them at the bistro upstairs.
The bakery has really pretty cakes going for a reasonable price. If you're looking for a beautiful budget birthday cake that tastes good, this may be a good place to visit.
I had a honey egg roll cake. I do not have a sweet tooth but I thought the cake had a really appealing taste for a Singaporean. It's not too sweet or oily. I would have bought the roll cake home if this bakery were my last stop!
Verdict
10/10 would visit this cafe again!
For MYR366.30 (about USD94 or SGD124), we had:
1 shared appetizer
4 soups
5 main courses
6 drinks
This was good quality food for less than USD20 or SGD25 per person.
Address
Address: 68, Jalan Serampang, Taman Pelangi, 80400 Johor Bahru, Johor, Malaysia
Hours: 10am – 10pm
Phone: +60 7-335 9966
We left JB only at about 10pm, all feeling great.

Feeling like a million bucks after a day trip to JB.